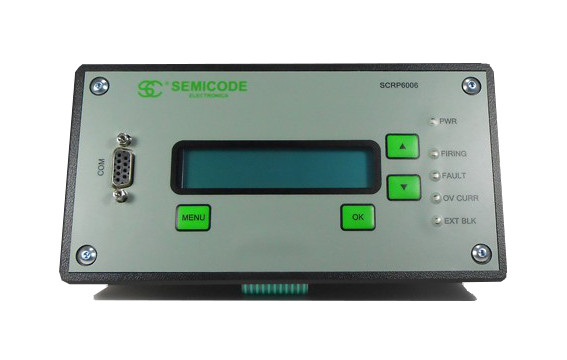 SCRP6006 remote panel is specially designed to work along with our SCR control and firing board SC6006. This panel extends the control and monitoring of the control board and it is suitable to mount in cabinet's door.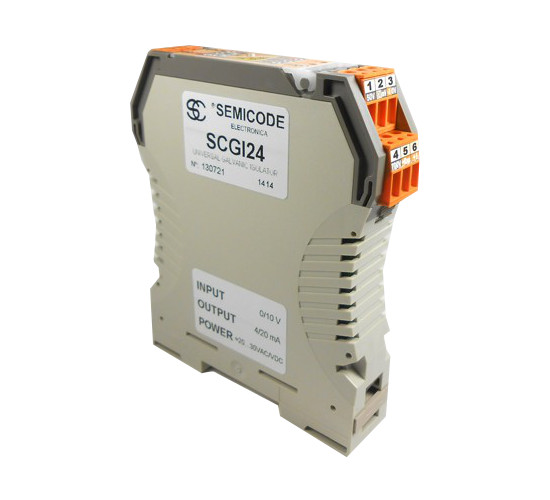 SCGI24 is a single-channel optoisolated versatile transducer for voltage and current feedback loops. This module offers a high estability and accuracy and it can be easily mounted on DIN rail. Input voltages from 0-60 mV, 0-5 V, up to 0-700 V and current input of 0/4-20 mA. It provides an adjustable output signal voltage of 10 V or current output of 0/4-20 mA.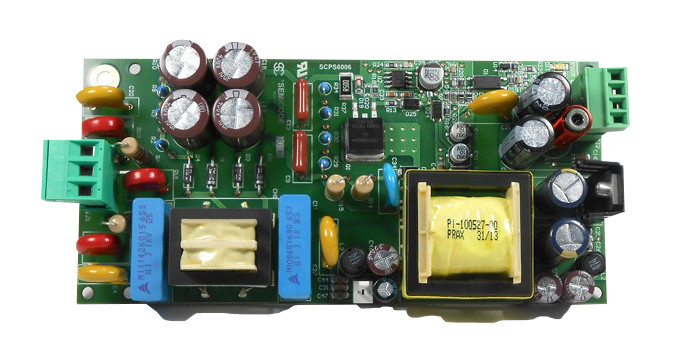 Switched mode power supply SCPS6006 offers a wide input mains voltage range up to 480 VAC and a rated 25 W output power with 4000 VAC galvanic isolation. Initially designed for our SC6006 SCR control board, it is a very rugged power supply with outputs ±15 VDC, +5 VDC and one auxilliary output of +15 VDC.
Data sheet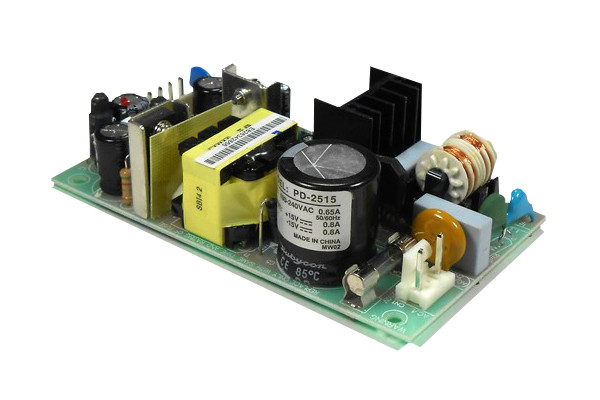 Switched mode power supply SCP2515 with universal AC input and a rated 25 W output power. Intended for supply our SC2022 SCR control board or our other firing and control cards, offering a high reliability power supply with outputs ±15 VDC.
Data sheet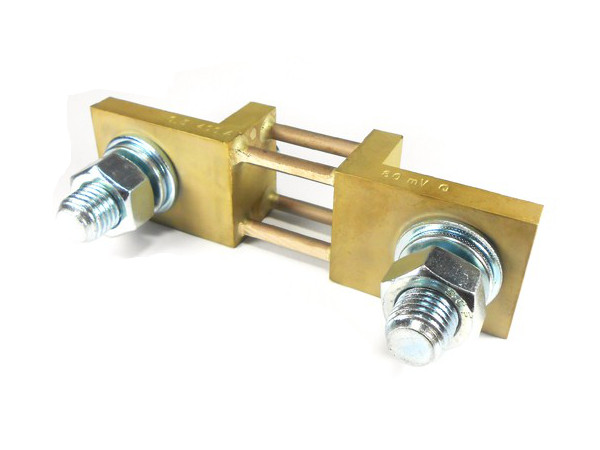 Shunts with a standard output of 60 mV and accuracy class of 0.5. From 1 up to 15 kA. Special contruction on request.
Data sheet
SCCAV02OA module is an optoisolated voltage transducer designed to work as an interface for our firing boards in closed-loop systems. Suitable for single phase three phase and DC input voltages as well up to 600 VRMS input. Maximum output voltage of 10 V set by a potentiometer.
Data sheet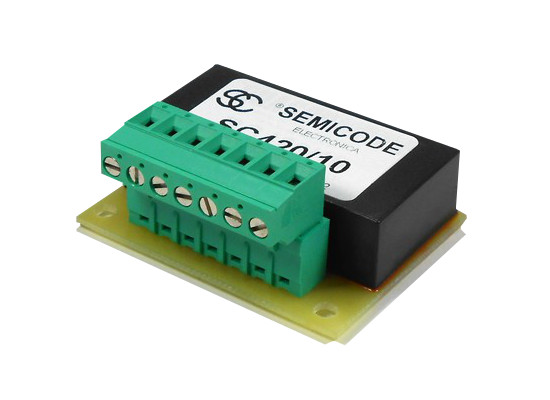 SC420/10 module is a signal converter current/voltage, with an input between 4 mA up to 20 mA, and an output between 0 and 10 V. No setting needed and 15 VDC unipolar supply rail. Offers a great linearity at a low consumption.
Data sheet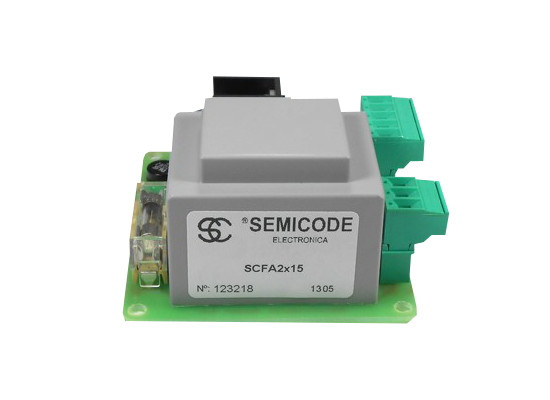 SCFA is a 6 W linear power supply. It was initially designed to supply the semicode® thyristor firing boards, but it has general purpose. It could be supplied at 230 or 400 VRMS. Output voltages are factory set depending on the reference. Other output values are available under request.
Data sheet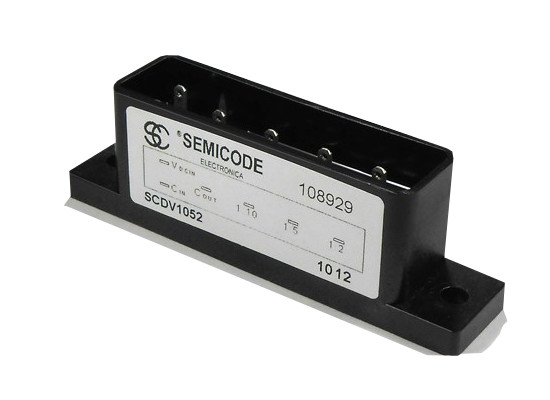 SCDV1052 module allows an input voltage signal up to 2000 VDC. Especially designed for voltage feedback application with our regulation boards SC6000 and SC2000. Without galvanic isolation.
Data sheet